Hi Folks,
So Windows Azure has been "finally" announced in Australia, music to my ears! The official blog post from Microsoft Australia announcing this can be found here 'Windows Azure expands Downunder'
"The new Windows Azure major region in Australia will consist of two sub-regions located in New South Wales and Victoria. "
With this in mind, many enterprises might consider moving some of their currently deployed applications from another Windows Azure Data Centre (WADC) to the Australia DC when it comes online (online timescales are currently unknown)
I recently contributed to a short paper with the local Microsoft Windows Azure/Data Centre Australia Team on how best to approach and plan a migration. Topics covered in the paper included:
Benefits of moving (WADC) -  yeah latency and data sovereignty are the big ones I hear day-in-day-out with the big enterprise customers on the ground.
Planning workloads to move to Windows Azure
Risk considerations
Technical and Financial considerations
Best practice recommendations
Migration Plan
Migration Assistance
A heap of technical resources and tools to help with the migration.
The paper 'Migrating your Windows Azure Applications between Data Centers' can be found here: http://aka.ms/MoveDC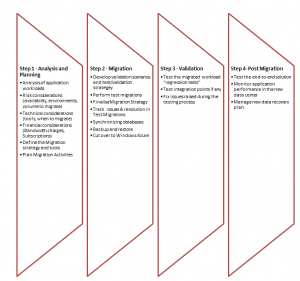 Happy Clouding Australia!
Conor